The Team
Operations Director and Trustee: Laurence Zwimpfer MNZM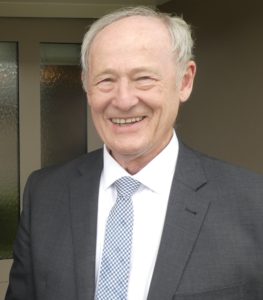 Laurence runs a private company specialising in the use of information and communication technologies in education. Since 1997 he has provided consulting and project management services to the Ministry of Education and other government and private sector organisations. Prior to that he worked in a business development role at Telecom New Zealand, where he supported education institutions and businesses that were interested in exploring the effective use of digital technologies.
Laurence was a trustee of the 2020 Communications Trust from 1997 until 2009, including chair from 1998 – 2000. From 2009 he contracted to the Trust in various roles including Contracts Director and Operations & Development Manager.  From August 2018 until October 2019, he led the establishment of the Digital Inclusion Alliance Aotearoa, as its Establishment Chair and was elected as a trustee in October 2019.
In 2011, Laurence was made a Member of the New Zealand Order of Merit, for services to information technology, notably digital literacy programmes.
Programme Manager (Stepping UP): Sue Kini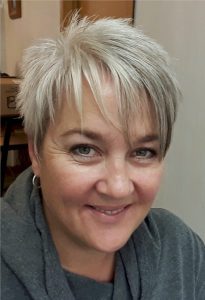 Sue worked with the 2020 Communications Trust for 9 years, initially as the Computers in Homes Regional Coordinator for Northland and then as Stepping UP Programme Manager.
In August 2018, she transferred to the Digital Inclusion Alliance Aotearoa, continuing in her role as national programme manager for Stepping UP.
Sue has a background in computer training, working for a PTE for five years before going into business for herself as a one-on-one computer trainer contracting to several different organisations.
Trustee: Victoria Hume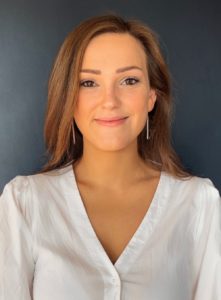 Victoria is a passionate public servant who aims to help turn any barriers of emerging technology, into opportunities for New Zealanders. She gained a double degree in Law and Neuroscience from the University of Otago, where she looked at the societal and ethical implications of this rapidly changing landscape.
Victoria was selected for the GovTech Talent Graduate programme led by the Government Chief Digital Officer, where multi-disciplinary graduates rotate through three government agencies, focusing on the digital future of Aotearoa. She started at the Department of Internal Affairs in 2018 and primarily contributed to the Digital Inclusion Blueprint, engaging with the affected public, non-profits, private and public sector stakeholders. This engagement highlighted the inequality and compounded barriers that digital services often exacerbate.
She has since worked at the Ministry of Business, Innovation and Employment and the Ministry for Primary Industries. She will continue to advocate for a more open government that is transparent, innovative and collaborative. She also believes a human-centred approach is important, to enable those affected by services to contribute to the design process.
Chairperson: Barbara Craig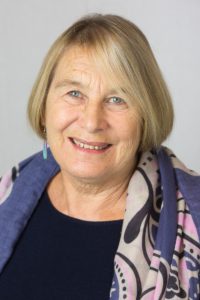 Barbara Craig is currently an Adjunct Research Associate in the Faculty of Education, Victoria University. Prior to this appointment she was a lecturer in ICT and Education and in Research Methods at VUW and in the Harvard Graduate School of Education, Cambridge, Massachusetts.
Ongoing research activities include monitoring and evaluating using online surveys and face-to-face interviews the 20/20 Trust Computers in Homes and Stepping UP projects.
Barbara authored a scoping study of NZ digital inclusion research in 2014 for InternetNZ and has since participated each year in InternetNZ's annual research forum. Barbara has also attended and presented at InternetNZ' s Nethui conferences over the years.
Barbara served  in a governance role in a number of non-profit organisations, as a 20/20 Trustee from 1997 to 2015, a current Trustee of the Cathy Pelly Memorial Trust, secretary of SERAC skiclub and the Wellington Quilters Guild Committee.
She is an active member of the Community Informatics Research Network (CIRN), an international network of academics and practitioners who are active in digital inclusion work. Barbara regularly presents NZ-based research at their annual meetings and through online discussion lists.
Barbara was a member of the DIAA Establishment Board from July 2018 until October 2019, when she was elected as Chair.
Treasurer: Laurinda Thomas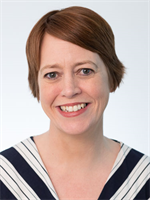 Laurinda is the Libraries and Community Spaces Manager at Wellington City Council. Over the last 20 years she has worked across the Information, Libraries and IT sectors, and is a former President of the Library and Information Association New Zealand Aotearoa (LIANZA).
Laurinda was elected as a trustee of DIAA in October 2019.
Trustee: Jennifer Campbell-Meier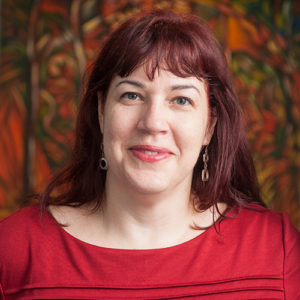 Jennifer joined the School of Information Management at Victoria University of Welington in 2014. She holds a Master of Library Science degree from Indiana University (1995) and a Ph.D. in Communication and Information Sciences from the University of Hawai'i (2008).
Jennifer's main area of research is the management and evaluation of library services, especially those services involving organisational change.
Jennifer was elected as a trustee of DIAA in October 2019.
Trustee: Allan Sylvester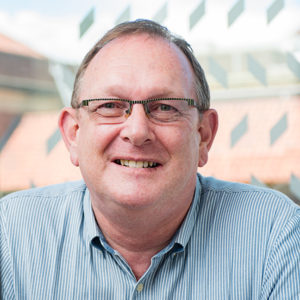 Allan started in radio, electronics and IT technology service delivery; operated his own IT businesses from the mid 1980's to 2000's. He provided and managed training services, software development, network design and build, and technical support services. During this time he was an enthusiastic early internet adopter and innovator. Allan has consulted on network infrastructure, support services and consults to government and private organisations.
In the last decade Allan has been involved in academic pursuits and provides teaching and research on the impact of technology on people and organisations as a faculty member at Victoria University of Wellington.
He has a track record of supporting and being involved in communities of practice in education, has been a school board trustee and carries out research on digital divides and literacy working with marginalised communities.
Allan was appointed to the DIAA Establishment Board in July 2018 and elected as a Trustee in October 2019.